We Design Websites. We Host Websites. We Optimize Websites.
Responsive Viewing
---
Our Website Design company offers so much more than the average web design business. Nowadays, your website needs to be responsive. The layout needs to adapt across a wide range of devices from computers to phones. It needs to have a simple viewing environment with minimum amounts of scrolling and resizing. It needs to be fluid. It needs to be readable. It needs to be simple to access. And, it needs to be found.
Fluid Website Design
---
It's what we do. We optimize your site for multi-device use and get it out there for the world to see. We design it so that it is unique to your company and easily accessible to your customers. We optimize and we send it out to the search engines.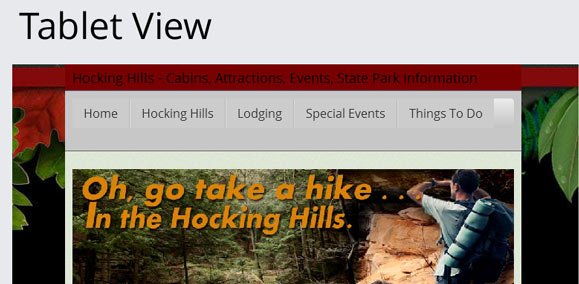 But that's not all . . .
---
Design your Own Site
We can install WordPress on your site and you can design your own website from free or purchased templates of your own choice! You can make changes when you want anytime. So . . .whether you want 21 Crows, LLC to design your website or you want to design your own, we can help you get started.
Ohio Travel Guides
If your business is in the travel industry - cabin, cottage, bed and breakfast, dining lodge or attraction, we can help your customer find your business. Our premier online travel guides bring in thousands of visitors monthly and over a million visits a year! Ask us about listing your travel business with 21 Crows.
Logos. Branding. Rack Cards. Business Cards.
Let us help you get your business started. We can design a logo, create a rack card and even provide you with professional business cards.